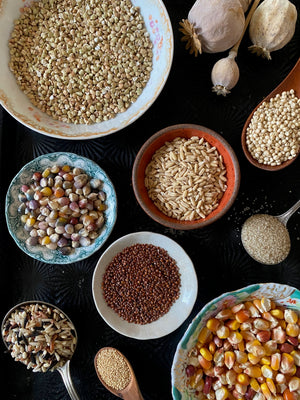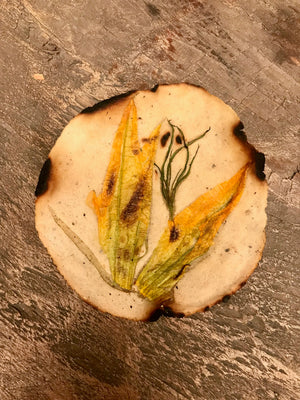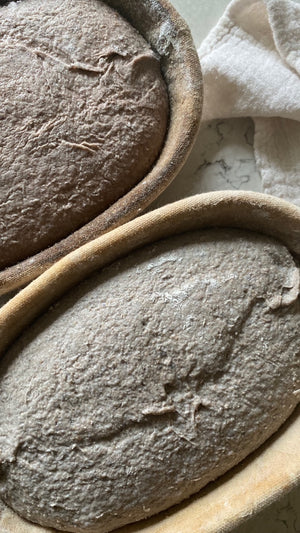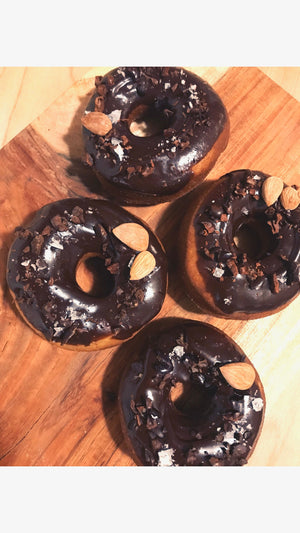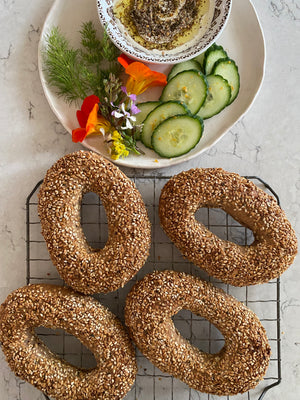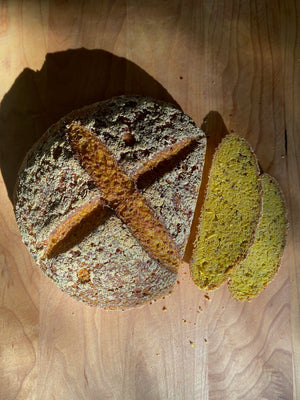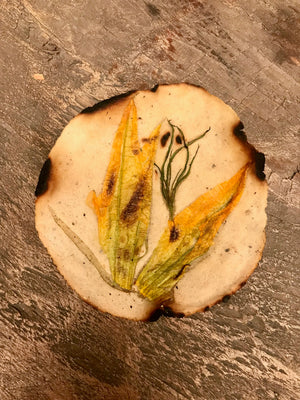 Wheat-Free Wholegrain Baking Course II
March 6 - April 3, 2024
Wednesdays at 1pm PT, 4pm EST
Classes will last about 2 hours, depending upon student participation. 

All workshops are recorded, however, a

ttendance

 is highly encouraged.

 

Recordings are not available for stand alone purchase.
No refunds or exchanges.
Psyllium husk, flax, and eggs are used. 
PLEASE READ CAREFULLY 
This is the second of two wheat-free baking courses. This course is best suited for students who are enrolled in or have taken Course I. This series includes 5 workshops. All fermented recipes use a brown rice sourdough starter created in Course I. 
Description:
Have you dabbled in wheat-free sourdough baking and are interested in going deeper with alternative flours? Would you like to add specialty breads and baked goods to your repertoire including doughnuts, bagels, and tortillas made from scratch?
This interactive virtual course is a follow-up to Course I that explores wholegrain wheat-free baking without refined starches or manufactured additives. We will expand upon baked goods made with teff, buckwheat, millets, brown rice, and oats to explore other cereals including quinoa, amaranth, and sorghum. Although most of the recipes are fermented with a brown rice starter, some are not. Each of the five virtual workshops will be precluded by handouts to help you embrace the joys and idiosyncrasies of this unique approach to whole grain baking. These recipes are exercises to explore the unique textures, performance, and flavors of whole grains as the star ingredient. The recipes are developed using flour ground on a tabletop mill and regionally sourced whole grains and legumes when available. As with all wild-fermented wholegrain baking, the recipe is a guide and not dogma. If approached with an open mind and non-attachment, the observational skills developed throughout the course will lead to a deep learning experience and strong foundation for further exploration. 
This is an intensive course that is hosted through Zoom and a private platform moderated by Sarah Owens called Circle, where the handouts and recipes are hosted. You are required to use Zoom and Circle to access and complete the course content. Access to the handouts and recordings via these platforms will be available for at least 2 months after completing the course. Sarah Owens and RFF are not responsible for lost log-in or forgotten password information. 

Space is not limited for this course. The content listed below may be slightly modified to accommodate seasonal ingredients.
March 6, 2024

Part I: Pizza, Naan, and Crackers
One of the easiest and most satisfying ways to unlock the personality of any grain is to explore its use in flatbreads. This workshop will cover some basic staples including a gluten-free pizza crust, a soft naan bread, and seedy crackers. These are exercises for learning the performance of your ingredients before moving on to other recipes.
March 13, 2024
Part II: Sourdough Breads
Grains and seeds will be used in their whole, flaked, sprouted, and flour forms to make a deliciously dense pan loaf, a free-form hearth loaf, and an enriched dough that can be shaped into buns. 
March 20, 2024
Part III: Sweet Pastries
We will use a wide variety of wholegrain flours, seeds, and rolled oats to prepare doughnuts, a seasonal scone, and a breakfast cookie. Substitutions will be explored to create variations on a theme. This class includes a tutorial on frying. 
March 27, 2024
Part IV: Bagels
Now that you are more familiar with some of the flours and seeds of the first three weeks, it is time to challenge ourselves with boiling and baking sourdough bagels! These classic breads are a true labor of love but are worth the overnight fermentation, shaping, and patience required to enjoy them baked fresh. 
April 3, 2024
Part V: Tortillas
A warm tortilla made from freshly ground masa is one of life's most delightful experiences. This class covers making tortillas from scratch, including the nixtamal process, grinding masa, and pressing and cooking tortillas. Special equipment is required, including a hand molino (masa mill) and a tortilla press, although dried masa can be purchased and used instead. We will explore various heirloom varieties of maíz, fermenting the masa using a sourdough starter, and pressing various fresh ingredients into tortillas. Muchas gracias a mis generosos profesores de México y Colombia por compartir sus conocimientos.
*This course is designed to celebrate flavor, nutrition, and biodiversity and avoids restrictive dieting principles. Dairy, eggs, seeds, and nuts are used throughout the course. Although efforts are made to offer alternatives for various lifestyle approaches, allergies, or intolerances, substitutions are not always tested. Most recipes are based upon naturally gluten-free grains but some variations may be offered using wheat-free whole grains that contain gluten such as rye or barley. 

NO REFUNDS OR EXCHANGES
7 to 10 days prior to the start of Zoom courses, an invitation will be emailed to join the Circle platform where equipment and ingredient lists can be found. Please check your spam folder first before emailing.