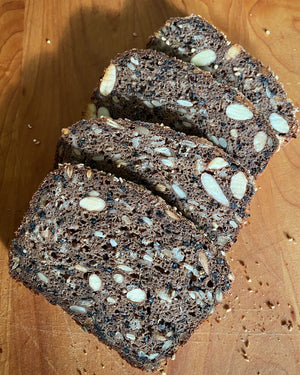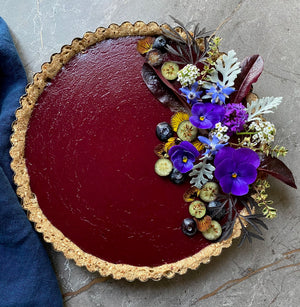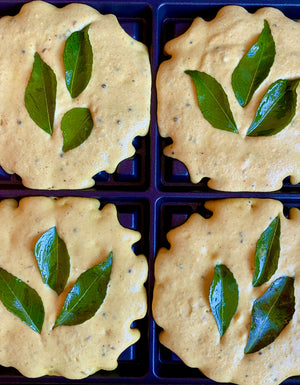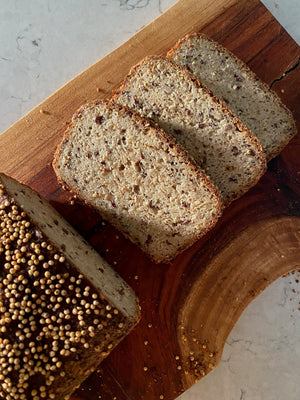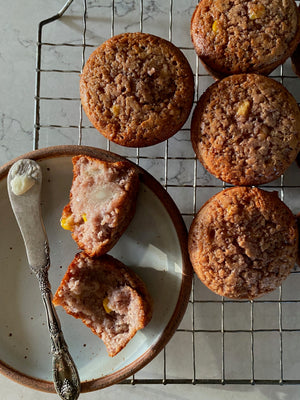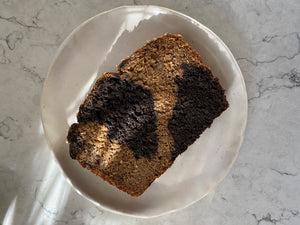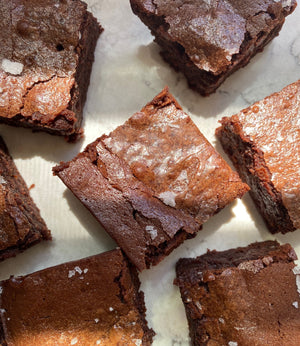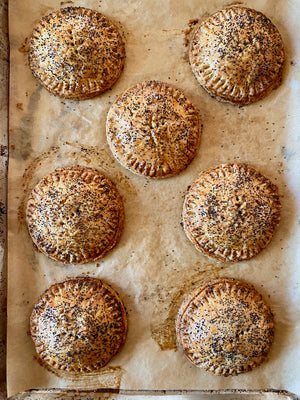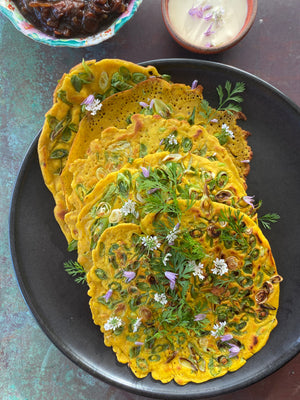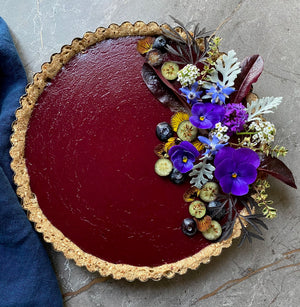 Wheat-Free Wholegrain Baking Course I
January 18 - February 8, 2024
PLEASE READ CAREFULLY 


Thursdays

at 1pm PT, 4pm EST
Classes will last about 2 hours, depending upon student participation. 

All workshops are recorded, however, a

ttendance

 is highly encouraged.

 

Recordings are not available for stand alone purchase.
No refunds or exchanges.
Psyllium husk, flax, and eggs are used. 
This is the first of two wheat-free baking courses. This series includes 4 workshops with a pre-recorded tutorial on creating and maintaining a brown rice sourdough starter. No refunds or exchanges. 
Are you interested in exploring the many flavors and compelling textures of whole grains beyond the world of wheat?* Have you always wanted to know more about fermenting ancient grains and pseudo-cereals for improved digestibility and increased nutrition?
This interactive virtual course includes a biodiverse selection of grains, pseudo cereals, and some legumes in whole, sprouted, and flour forms without refined starches or manufactured additives. Although used in limited quantities, sprouted and/or fermented legumes and flours will be briefly explored to boost digestibility and protein in baked goods. We will begin by creating a stiff brown rice starter that will be used throughout the course. Wheat-free sourdough breads without refined or processed starches produce a deliciously dense, moist crumb with rich flavor. Many of the "flavor flours" we will use are excellent for making pastry and combine with other ingredients such as fruit or chocolate to produce compelling results. In this first course, we will build confidence in working primarily with teff, buckwheat, millets, brown rice, and oats. Although most of the recipes are fermented with a brown rice starter, some are not or will include variations on how to ferment them over the course of two to three days, if desired. 
Each of the four virtual workshops will be precluded by handouts to help you embrace  this unique approach to whole grain baking. These basic recipes and their seasonally creative variations are exercises to explore the unique textures, performance, and flavors of whole grains as the star ingredient. The recipes are developed using flour ground on a tabletop mill and regionally sourced whole grains and legumes when available. Store bought flours will work with some modifications to hydration and sometimes fermentation times. As with all wild-fermented wholegrain baking, the recipe is a guide and not dogma. If approached with an open mind and non-attachment, the observational skills developed throughout the course will lead to a deep learning experience and strong foundation for further exploration. 
Space is not limited for this course. The content listed below may be slightly modified to the group's experience level after an intake form is completed or to accommodate seasonal ingredients. Some foundational baking experience and a basic grasp on wild fermentation is recommended although not necessary.
This is an intensive course that is hosted through Zoom and a private platform moderated by Sarah Owens called Circle, where the handouts and recipes are hosted. You are required to use Zoom and Circle to access and complete the course content. Access to the handouts and recordings via these platforms will be available for at least 3 months after completing the course. Sarah Owens and RFF are not responsible for lost log-in or forgotten password information. 

January 18, 2024

Part I: Flatbreads and Flavors
One of the easiest and most satisfying ways to unlock the personality of any grain is to explore its use in flatbreads. This workshop will cover the basics, including sourcing and milling. Any lingering questions about making or maintaining a brown rice starter (explained in a pre-recording on Circle) will be addressed. Demonstrations include sweet and savory flatbreads, pancakes, and waffles. Although not demonstrated in class, additional recipes will be offered for serving with your flatbreads. These exercises for learning the flavors, textures, hydration needs, and fermentation speed of your ingredients are inspired by global traditions and will help to unlock the history and context around the grains introduced in the first week. 
Sourcing whole grains and whole grain flours

Home milling to achieve fine to coarse textures

Historical and cultural context of grains and legumes 

Seeking biodiversity for flavor and nutrition, and to support ecological farming
January 25, 2024
Part II: Sourdough Porridge Breads
Grains and seeds such as teff, buckwheat, oats, quinoa, and millet will be used in their whole, sprouted, and flour forms to make deliciously dense pan loaves and free-form hearth loaves in the European style. Psyllium husk and flax are used as natural binders in these recipes.
Advantages of soaking, sprouting, and scalding whole or flaked grains and legumes

Mixing, shaping, and baking breads using steam

Adjusting recipes to accommodate personal preferences or regional ingredients

Approaching fermentation flexibility using baker's math

Preparation of seeds and other inclusions to use in breads

The effects of using fat (enrichment) with wild fermentation
February 1, 2024
Part III: Sweet Tarts, Savory Hand Pies, and Fruit Crisps
The exercises of Week III establish foundational approaches for accommodating a wide range of sweet and savory fillings. Discussion includes how to handle these doughs and their fermentation for preparing uniquely satisfying and beautiful baked treats. We will use buckwheat, millet, oats, and nuts while also exploring some alternatives for substitutions. Psyllium husk, egg, and flax are used as binders, and in the fillings and washes. Cream and fish are used as savory filling ingredients, although these can be replaced with alternatives.
Pie and tart crusts
Achieving extensibility without wheat or refined starches
Toppings for making seasonal fruit crisps
Savory Hand-pies
February 8, 2024
Part IV: Sweet Breads, Brownies, and Muffins
Now that you are more familiar with some of the flours and seeds of the first three weeks, it is time to get creative and satisfy some sweet cravings. We will explore fermenting sweet bread and muffin batters and will make a classic brownie with a fermented option. Psyllium husk and eggs are used as binders and for volume. 
Fermentation times and cues for enriched batters
Flour substitutions
The effects of high sugar batters on fermentation
Variations on sweet muffins to explore savory options 
*PLEASE NOTE, this course is designed to celebrate flavor, nutrition, and biodiversity and avoids restrictive dieting principles. Dairy, eggs, seeds, and nuts are used throughout the course. Although efforts are made to offer alternatives for various lifestyle approaches, allergies, or intolerances, substitutions are not always tested. Most recipes are based upon naturally gluten-free grains but some variations may be offered using wheat-free whole grains that contain gluten such as rye or barley. 

NO REFUNDS OR EXCHANGES
7 to 10 days prior to the start of Zoom courses, an invitation will be emailed to join the Circle platform where equipment and ingredient lists can be found. Please check your spam folder first before emailing.